One of London's oldest fencing clubs
The club was founded by Squadron Leader G. Farey in February 1949, under the auspices of the Amateur Fencing Association, whose Patron was H. M. The King. Reg Baker above (R) was on the victorious Streatham team which won the club's first ever match against City of London College Fencing Club.
A marriage bureau
Our reputation as one of London's friendliest clubs was confirmed in a 1962 report in The South London Press, "Streatham Fencing Club is fast getting a reputation as a marriage bureau! In the past six years three couples who met at club sessions have married and another couple recently got engaged". Club nights still begin on the piste and end in the pub.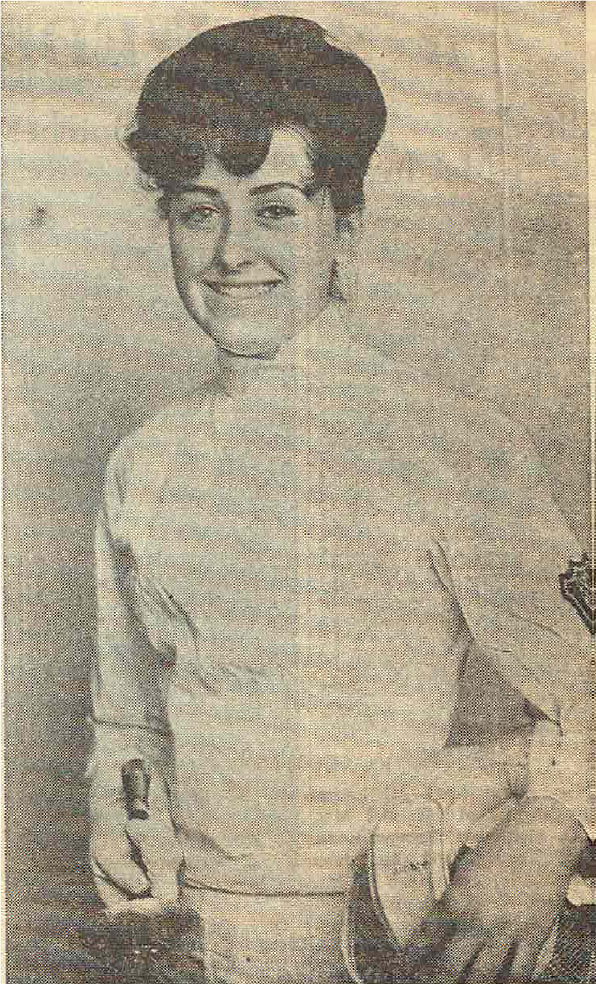 Home to a World Champion
If anyone embodies the idea that Streatham fencing combines contact sport with yoga, dance and martial arts it is Jacqueline Harbord. Seventeen-year-old Jacqueline joined the club in 1959. She was looking for "a different sporting challenge" having won medals in tennis, skiing, ballroom dancing and ice skating. As well as being the youngest member of Streatham's first team, Jacqui went on to become British Amateur and then, Professional World Ice Skating Champion.
Seventy years and counting
Club sessions were held in the Territorial Army Drill Hall on Mitcham Lane in the 1950s. The club moved to Dunraven School in the mid 1960's, where we still meet today. In 1999 the club celebrated its 50th anniversary with a grand dinner at The Constitutional Club in East Dulwich. In the 2018-19 season we will be celebrating our 70th birthday.